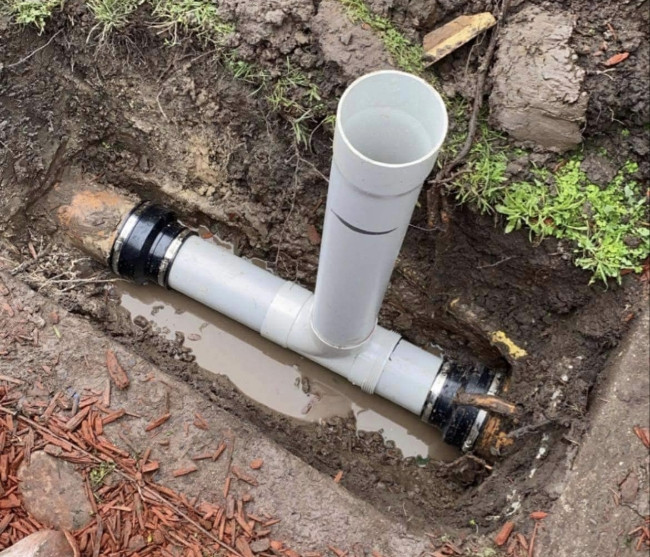 Blocked Drains in Brighton? Vicwide Emergency Plumbing to the Rescue!
Do you have a sinking feeling in your stomach because of blocked drains in Brighton? Worry not, because Vicwide Emergency Plumbing has got your back! We're your local experts in clearing blocked drains, so you can get back to living the good life without the inconvenience of a plumbing disaster. Why Choose Vicwide Emergency Plumbing for Blocked Drains in Brighton?
As a locally owned and operated business, we're committed to supporting the Australian community. Here are some reasons why Vicwide Emergency Plumbing is the right choice to fix your blocked drains:
Tailored solutions to suit your specific plumbing needs and budget

Fully licensed and insured plumbers for your peace of mind

24/7 emergency plumbing services to address urgent issues

Competitive pricing with no hidden costs

Prompt and reliable service from our experienced team

Guaranteed workmanship on all plumbing repairs and installations

Over 20 years of experience in the plumbing industry

Specialising in both residential and commercial plumbing projects

Expert gas fitters for safe and compliant gas installations and repairs

Quality parts and materials sourced from trusted suppliers

Upfront pricing with no surprises on your final bill

Comprehensive warranties on all products and services

Flexible appointment times to suit your schedule
Get a Free Quote
Or call one of our customer service experts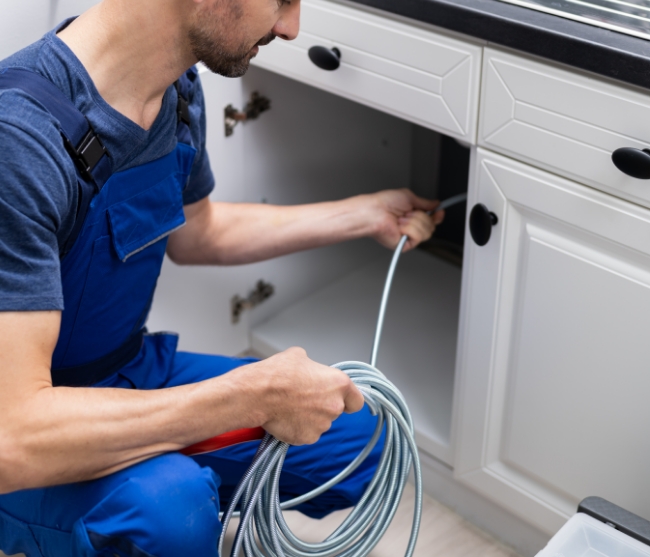 Signs of Blocked Drains and How to Fix Them
Blocked drains can be a real pain in the neck, but knowing the common signs can help you nip the problem in the bud. Here are some telltale signs that your drains need attention.
If you're noticing slowly draining water or gurgling noises, these are common signs that your pipes are partially clogged. This may seem like something that can be handled at a later date. However, leaving a partial blockage can cause the damage to escalate, costing you more time and money.
Lush grass might seem like a good thing, but if it's happening in only one area of your lawn, this can be indicative of something more serious. This can mean a pipe has burst or is leaking due to pressure from a clog, which is spilling water into the surrounding soil.
If you notice any of these signs, it's essential to get a professional plumber to assess and fix the issue. At Vicwide Emergency Plumbing, we have the expertise and experience to clear blocked drains in Brighton quickly and efficiently.
Get Your Blocked Drains in Brighton Fixed Today!
Don't let a blocked drain ruin your day – call Vicwide Emergency Plumbing on 1800 842 943  for fast, reliable service. Our team of professional, experienced plumbers will get your drains flowing smoothly again in no time.
Remember, early intervention is less time consuming and costly, so don't wait for a small problem to become a major headache. If you suspect a blocked drain in Brighton, get in touch with Vicwide Emergency Plumbing today. We'll ensure your plumbing issues are sorted out promptly, leaving you free to enjoy the beautiful Brighton beach, local shops, and cafes without plumbing woes hanging over your head.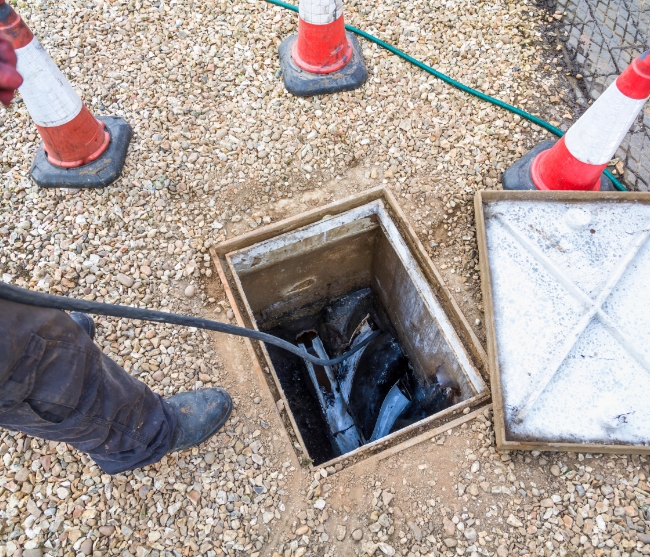 Frequently Asked Questions
Q.1

What type of equipment do you use for diagnostics and repairs?
Our team is equipped with state-of-the-art technology, including CCTV, to accurately diagnose and fix your plumbing issues efficiently, ensuring your property remains safe and clean.
Q.2

Can you handle both residential and commercial blocked drains?
Absolutely! We specialise in both residential and commercial plumbing projects, including clearing blocked drains. Our experienced team is equipped to handle a variety of plumbing needs.
Q.3

How can I tell if my drains are blocked?
Common signs of blocked drains include slow-draining water, gurgling noises, and lush grass in specific areas of your lawn. If you notice any of these signs, it's best to call a professional plumber for assessment and repairs.
Q.4

Can I use chemical drain cleaners to clear a blocked drain?
While chemical drain cleaners can sometimes be effective for minor blockages, they can also cause damage to your pipes. It's best to rely on professional plumbers who have the proper tools and expertise to clear blocked drains safely.
Q.5

How quickly can you fix a blocked drain in Brighton?
The time taken to fix a blocked drain depends on the severity of the blockage and the complexity of the plumbing system. At Vicwide Emergency Plumbing, we strive to provide prompt service and aim to resolve the issue as quickly as possible.
Blocked Drains Services
Other Plumbing Brighton Your Trusted Partner In
Emergency Plumbing And Hot Water Services
At Vicwide Emergency Plumbing, we understand how stressful and inconvenient plumbing or hot water emergencies can be.
That's why we've developed a seamless and efficient 4-step process to ensure a smooth and hassle-free experience for our valued customers.
Let us be your trusted partner in resolving your plumbing emergencies – just give us a call at 1800 842 943.
Testimonials
What Our Clients Say
Appreciate the high level of service received from Baz. Works have been completed to a great level.!

Yaz

Vic Australia

Was very helpful. Even came very late at night. My problem was solved within a day. My complete water tank was replaced within hours. Thank you.

Fiona Jannati

Vic Australia

I'd my electric water heater installed by them. They were on-time as scheduled, very courteous, highly professional and did the work quickly. I called them later for a query that was addressed immediately and the service was of high value.
I highly recommend their services!

Subramanian Chidambaram

Vic Australia

Very good service, came late at night and fixed my plumbing problem in a matter of time. Thanks mate, keep up the good work!

David Marino

Vic Australia