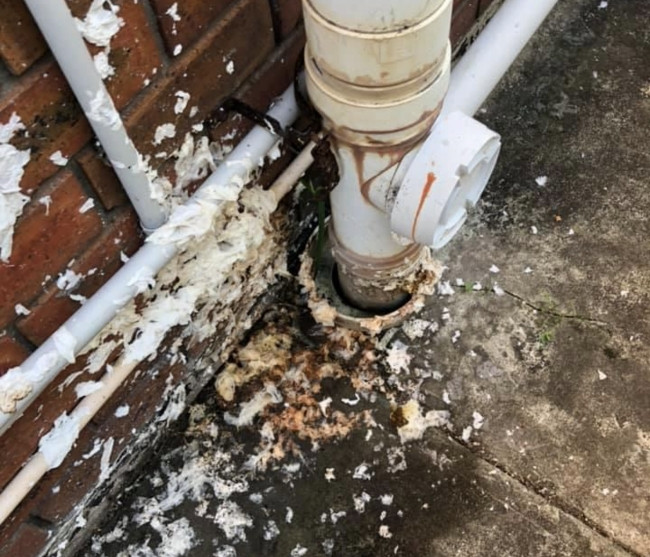 Vicwide Emergency Plumbing: Your Trusted Emergency Plumber in Truganina
When disaster strikes, and you're faced with a plumbing emergency, don't let panic set in. Instead, turn to the experts at Vicwide Emergency Plumbing. As the go-to emergency plumber Truganina residents trust, we're here to save the day (and your property) with our reliable, prompt, and affordable services. Expert Solutions for Every Plumbing Emergency
At Vicwide Emergency Plumbing, we understand that each plumbing issue is unique. That's why we offer a wide range of services to cater to your specific needs, including:
Roof Leaks: Don't let a small leak turn into a big problem. Our team can quickly identify and fix the issue before it causes significant damage to your property.

Gas Leaks: When it comes to gas leaks, safety is our top priority. Our expert gas fitters will ensure your home or business is safe and compliant with all regulations.

No Hot Water: Nothing's worse than stepping into a cold shower on a chilly morning. We'll get your hot water system back up and running in no time.

Blocked Drains: Say goodbye to slow draining sinks and overflowing toilets with our professional blocked drain solutions.

Burst Pipes: When a pipe bursts, every second counts. Our team will work quickly to repair or replace the damaged pipe and minimise the impact on your home.

Leaking Taps: Not only are they annoying, but dripping taps can also waste a significant amount of water. We'll identify the cause of the leak and provide a lasting fix.
Get a Free Quote
Or call one of our customer service experts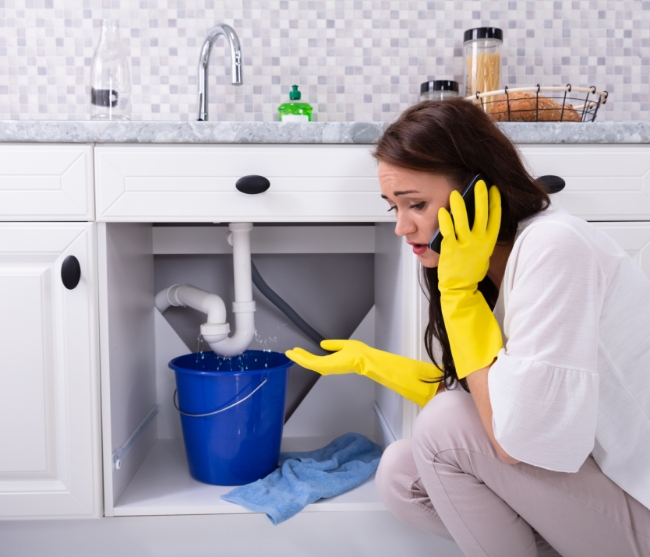 Say Goodbye to Plumbing Disasters with Vicwide Emergency Plumbing
As a locally owned and operated business, we pride ourselves on supporting the Australian community and providing tailored solutions for all your plumbing needs. Here's why Truganina locals choose us as their emergency plumbing partner:
Over 20 years of experience in the industry
Comprehensive warranties on all products and services
Quality parts sourced from trusted suppliers
Upfront pricing with no hidden surprises
Don't Wait for an Emergency to Strike – Contact Vicwide Emergency Plumbing Today
As the premier emergency plumber Truganina residents rely on, we're here to help whenever you need us. With our 24/7 availability, competitive pricing, and unmatched expertise, you can trust Vicwide Emergency Plumbing to get the job done right. So why wait? Give us a call now on 1800 842 943, and let's tackle your plumbing emergency head-on.
Frequently Asked Questions
Q.1

How quickly can you respond to a plumbing emergency in Truganina?
We understand the urgency of plumbing emergencies, and our team is available 24/7 to provide prompt assistance. When you call us at 1800 842 943, we'll prioritise your emergency and aim to arrive at your location as quickly as possible.
Q.2

Can you help with roof leaks and gas leaks?
Absolutely. Our team has the expertise to identify and repair roof leaks, protecting your property from further damage. We also have expert gas fitters who can safely handle gas leaks, ensuring the safety and compliance of your home or business.
Q.3

What solutions do you offer for blocked drains?
We offer professional blocked drain solutions to resolve issues with slow draining sinks and overflowing toilets. Our team utilises effective techniques and equipment to clear blockages and restore proper drainage.
Q.4

Can you fix leaking taps?
Yes, we can identify the cause of leaking taps and provide lasting solutions. Our goal is to eliminate the annoyance of dripping taps and help you save water and reduce your water bill.
Q.5

How can I contact Vicwide Emergency Plumbing in a plumbing emergency?
To reach us during a plumbing emergency in Truganina, call 1800 842 943. Our team is available 24/7 to assist you and address your urgent plumbing needs.
Emergency Plumber Services
Emergency Plumber Truganina
Other Plumbing Truganina Your Trusted Partner In
Emergency Plumbing And Hot Water Services
At Vicwide Emergency Plumbing, we understand how stressful and inconvenient plumbing or hot water emergencies can be.
That's why we've developed a seamless and efficient 4-step process to ensure a smooth and hassle-free experience for our valued customers.
Let us be your trusted partner in resolving your plumbing emergencies – just give us a call at 1800 842 943.
Testimonials
What Our Clients Say
Appreciate the high level of service received from Baz. Works have been completed to a great level.!

Yaz

Vic Australia

Was very helpful. Even came very late at night. My problem was solved within a day. My complete water tank was replaced within hours. Thank you.

Fiona Jannati

Vic Australia

I'd my electric water heater installed by them. They were on-time as scheduled, very courteous, highly professional and did the work quickly. I called them later for a query that was addressed immediately and the service was of high value.
I highly recommend their services!

Subramanian Chidambaram

Vic Australia

Very good service, came late at night and fixed my plumbing problem in a matter of time. Thanks mate, keep up the good work!

David Marino

Vic Australia