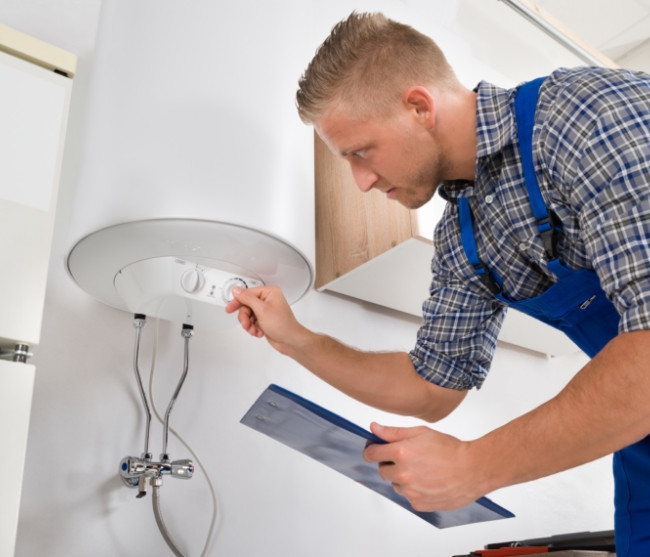 Vicwide Emergency Plumbing: Hot Water Services Essendon Can Rely On
Are you in desperate need of a hot water fix? Look no further than Vicwide Emergency Plumbing, your trusted solution for hot water services in Essendon and surrounding areas. With over 20 years of experience, our skilled team of fully licensed and insured plumbers is ready to tackle your hot water woes, 24/7. Why Choose Vicwide Emergency Plumbing for Your Hot Water Needs?
With so many plumbing companies out there, why should you trust Vicwide Emergency Plumbing with your hot water services in Essendon? Here are just a few reasons:
Environmentally friendly solutions and water-saving advice

Expert advice on plumbing system maintenance and upgrades

Fully licensed and insured plumbers for your peace of mind

Competitive pricing with no hidden costs

Prompt and reliable service from our experienced team

Guaranteed workmanship on all plumbing repairs and installations

Specialising in both residential and commercial plumbing projects

Expert gas fitters for safe and compliant gas installations and repairs

Quality parts and materials sourced from trusted suppliers

Upfront pricing with no surprises on your final bill

Comprehensive warranties on all products and services
Get a Free Quote
Or call one of our customer service experts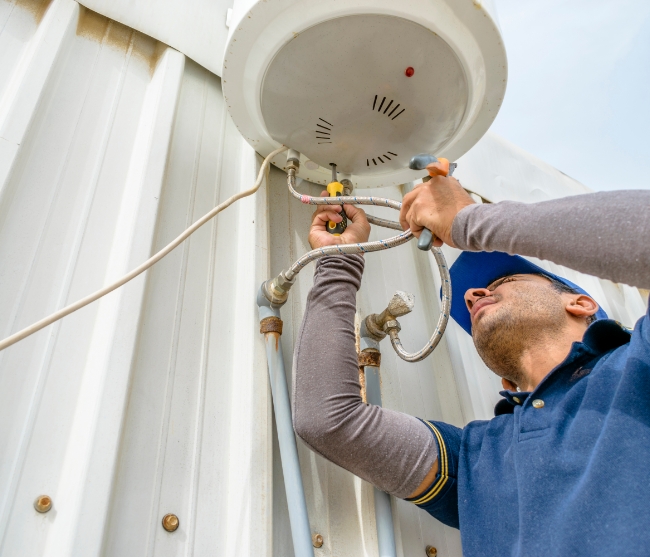 Common Hot Water Heater Problems and Signs You Need a Repair
We've seen it all when it comes to hot water heater issues, and we know how frustrating it can be when your hot water goes on the blink. Here are some common signs your hot water system might need servicing or repairs:
Inconsistent water temperature
Unusual noises coming from the heater
Leaking or pooling water around the heater
Rusty, foul smelling or discoloured water
Reduced water pressure
If you're experiencing any of these issues, give us a call. Our expert team will quickly diagnose the problem and get your hot water back up and running in no time.
Local Knowledge, Local Service: Essendon's Hot Water Experts
As a proudly Australian-owned and operated business, Vicwide Emergency Plumbing understands the unique needs of Essendon residents. We're familiar with the local climate and its impact on your plumbing, and we're committed to providing the best hot water solutions for your specific needs.
Whether you're in need of a quick fix or a complete hot water system overhaul, our expert team is ready to help. And, with our 24/7 emergency service, you can rest easy knowing we're just a phone call away when you need us most.
Ready to Get Your Hot Water Back on Track?
Don't let a faulty hot water system ruin your day. Give Vicwide Emergency Plumbing a call on 1800 842 943, and let our experienced team of hot water professionals get your system running smoothly again.
With prompt, reliable service and a commitment to quality, we're the top choice for hot water services Essendon residents can depend on. So, what are you waiting for? Call us today and experience the Vicwide Emergency Plumbing difference.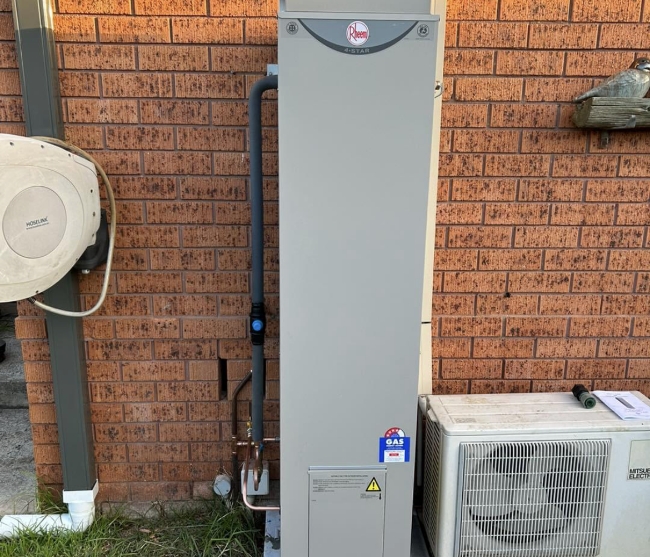 Frequently Asked Questions
Q.1

How long does it typically take for Vicwide Emergency Plumbing to repair a hot water system in Essendon?
The time required to repair a hot water system can vary depending on the specific issue and the complexity of the repair. At Vicwide Emergency Plumbing, our experienced team strives to provide efficient and timely service. We aim to diagnose the problem and complete the necessary repairs as quickly as possible to minimise any inconvenience to you.
Q.2

Can Vicwide Emergency Plumbing assist with upgrading or replacing an outdated hot water system in Essendon?
Absolutely. If you're looking to upgrade or replace your outdated hot water system in Essendon, Vicwide Emergency Plumbing can assist you. Our expert team can provide recommendations based on your specific needs and budget, helping you choose a more efficient and reliable hot water system that suits your requirements. We handle the installation process with precision and ensure that your new system functions optimally.
Q.3

Does Vicwide Emergency Plumbing offer eco-friendly hot water solutions in Essendon?
Yes, at Vicwide Emergency Plumbing, we're committed to providing environmentally friendly hot water solutions in Essendon. We offer water-saving advice and can suggest energy-efficient options for your hot water system. Our goal is to help you reduce your environmental footprint while enjoying reliable and efficient hot water services.
Q.4

How can I prevent future hot water system issues in Essendon?
Preventative maintenance plays a crucial role in prolonging the lifespan of your hot water system and reducing the likelihood of future issues. Vicwide Emergency Plumbing offers expert advice on plumbing system maintenance and upgrades. We can provide regular inspections, cleanings, and minor adjustments to ensure your hot water system operates smoothly and efficiently. Following our maintenance recommendations can help prevent potential problems and save you from costly repairs down the line.
Q.5

Are Vicwide Emergency Plumbing's plumbers familiar with local regulations and requirements in Essendon?
Yes, at Vicwide Emergency Plumbing, our plumbers are well-versed in the local regulations and requirements in Essendon. We stay up-to-date with the latest plumbing codes and guidelines to ensure that our services comply with the necessary standards. You can trust that our experienced team will perform installations, repairs, and maintenance in accordance with local regulations, providing you with safe and compliant hot water services.
Hot Water Services
Other Plumbing Essendon Your Trusted Partner In
Emergency Plumbing And Hot Water Services
At Vicwide Emergency Plumbing, we understand how stressful and inconvenient plumbing or hot water emergencies can be.
That's why we've developed a seamless and efficient 4-step process to ensure a smooth and hassle-free experience for our valued customers.
Let us be your trusted partner in resolving your plumbing emergencies – just give us a call at 1800 842 943.
Testimonials
What Our Clients Say
Appreciate the high level of service received from Baz. Works have been completed to a great level.!

Yaz

Vic Australia

Was very helpful. Even came very late at night. My problem was solved within a day. My complete water tank was replaced within hours. Thank you.

Fiona Jannati

Vic Australia

I'd my electric water heater installed by them. They were on-time as scheduled, very courteous, highly professional and did the work quickly. I called them later for a query that was addressed immediately and the service was of high value.
I highly recommend their services!

Subramanian Chidambaram

Vic Australia

Very good service, came late at night and fixed my plumbing problem in a matter of time. Thanks mate, keep up the good work!

David Marino

Vic Australia