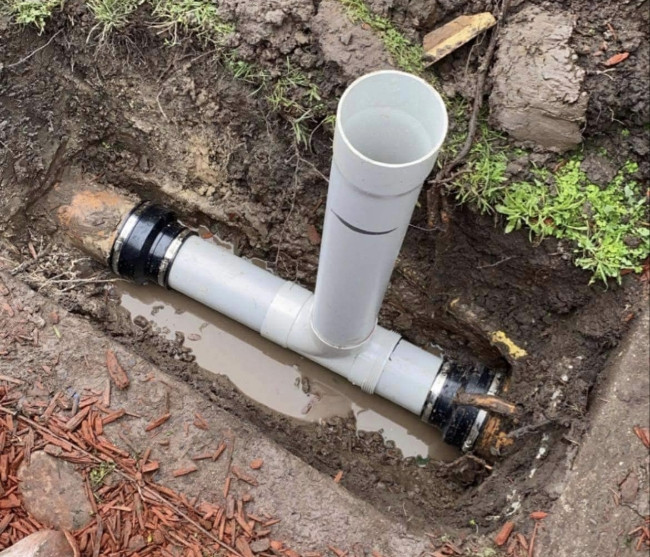 Say Goodbye to Blocked Drains in Geelong with Vicwide Emergency Plumbing
When Blocked Drains Strike, Geelong Residents Rely on Vicwide Emergency Plumbing
It's a sinking feeling we're all too familiar with: you're minding your own business, and suddenly you notice water pooling in your sink, shower, or yard. Blocked drains can frustrating, but don't worry, Geelong residents – Vicwide Emergency Plumbing has your back. With over 20 years of experience in the plumbing industry and a team of fully licensed and insured plumbers, we'll have your drains clear and flowing in no time. What Sets Vicwide Emergency Plumbing Apart from the Rest?
We know you have options when it comes to plumbing services in Geelong, but we're confident that you won't find a better team than ours. Here's why:
Friendly and professional customer service at all times

Competitive pricing with no hidden costs

Prompt and reliable service from our experienced team

Guaranteed workmanship on all plumbing repairs and installations

Comprehensive warranties on all products and services

Flexible appointment times to suit your schedule
Get a Free Quote
Or call one of our customer service experts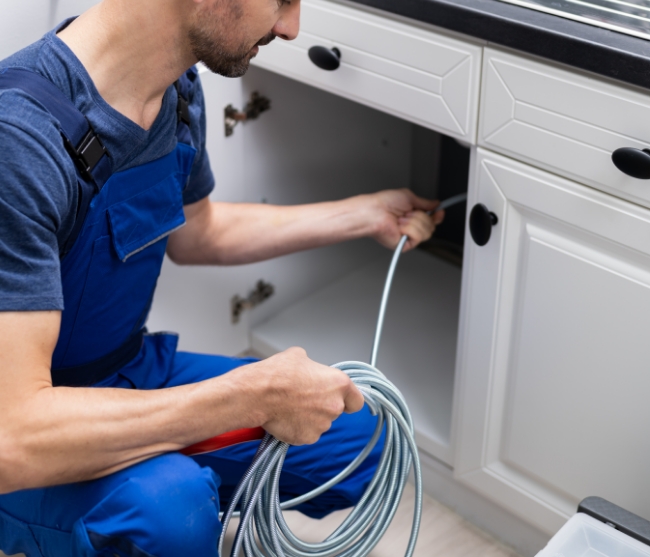 State-of-the-Art Equipment for Efficient and Accurate Diagnostics
Our skilled team uses the latest technology to diagnose and resolve your blocked drains in Geelong. With our state-of-the-art equipment, including CCTV cameras, we can quickly identify the cause of the blockage and develop a strategy to tackle it head-on. Rest assured, your plumbing woes are in good hands.
Expert Advice on Plumbing System Maintenance and Upgrades
Blocked drains aren't the only thing we can help you with. Our knowledgeable plumbers are also happy to provide expert advice on maintaining your plumbing system and upgrading it when necessary. Whether you're looking to avoid future blockages or simply improve the overall efficiency of your plumbing, we've got the expertise you need.
Your Local Geelong Experts in Blocked Drains and More
As a proud local business, we're committed to providing top-notch plumbing services to our fellow Geelong residents. We stay up-to-date on the latest industry developments and local regulations, ensuring that our services are always compliant and cutting-edge.
And because we love our city, we also strive to be environmentally conscious in our work. Whenever possible, we utilise environmentally friendly methods and materials to minimise our impact on Geelong's beautiful surroundings.
Don't Let Blocked Drains Ruin Your Day – Call Vicwide Emergency Plumbing
When you need help with blocked drains in Geelong, there's no time to waste. Reach out to the experts at Vicwide Emergency Plumbing and let us take care of the problem for you. With our 24/7 emergency services, we'll be there in a jiffy to get your plumbing back in tip-top shape.
Give us a call at 1800 842 943 to schedule an appointment or request emergency assistance. Our friendly team is standing by, ready to provide you with the exceptional service and expertise you deserve. Don't let blocked drains get you down – let Vicwide Emergency Plumbing save the day!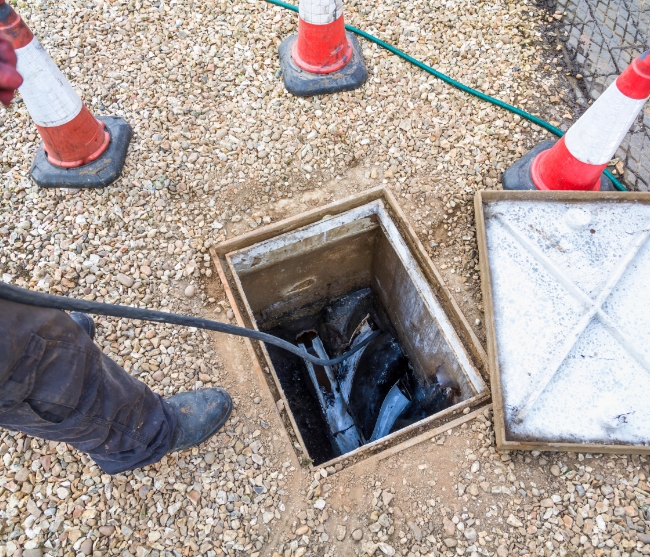 Frequently Asked Questions
Q.1

What equipment do you use to diagnose and clear blocked drains?
We use state-of-the-art equipment, including CCTV cameras, to accurately diagnose the cause of blockages and develop effective solutions.
Q.2

Can you provide advice on maintaining and upgrading plumbing systems?
Yes, our knowledgeable plumbers can offer expert advice on plumbing system maintenance and upgrades to improve efficiency and prevent future blockages.
Q.3

How do you ensure environmentally friendly practices?
We are committed to being environmentally conscious in our work and utilise environmentally friendly methods and materials whenever possible.
Q.4

Are your services compliant with local regulations in Geelong?
Yes, we stay up-to-date on local regulations to ensure our services are compliant and adhere to the highest standards.
Q.5

How can I schedule an appointment or request emergency assistance?
To schedule an appointment or request emergency assistance for blocked drains or other plumbing issues in Geelong, call us at 1800 842 943. Our friendly team is ready to assist you.
Blocked Drains Services
Other Plumbing Geelong Your Trusted Partner In
Emergency Plumbing And Hot Water Services
At Vicwide Emergency Plumbing, we understand how stressful and inconvenient plumbing or hot water emergencies can be.
That's why we've developed a seamless and efficient 4-step process to ensure a smooth and hassle-free experience for our valued customers.
Let us be your trusted partner in resolving your plumbing emergencies – just give us a call at 1800 842 943.
Testimonials
What Our Clients Say
Appreciate the high level of service received from Baz. Works have been completed to a great level.!

Yaz

Vic Australia

Was very helpful. Even came very late at night. My problem was solved within a day. My complete water tank was replaced within hours. Thank you.

Fiona Jannati

Vic Australia

I'd my electric water heater installed by them. They were on-time as scheduled, very courteous, highly professional and did the work quickly. I called them later for a query that was addressed immediately and the service was of high value.
I highly recommend their services!

Subramanian Chidambaram

Vic Australia

Very good service, came late at night and fixed my plumbing problem in a matter of time. Thanks mate, keep up the good work!

David Marino

Vic Australia