Hot Water System Repair: Vicwide Emergency Plumbing
At Vicwide Emergency Plumbing, we recognise the significance of a dependable hot water supply. Our specialised expertise lies in hot water systems in Melbourne, offering a comprehensive range of services, including installation, repair, and maintenance, tailored to your unique requirements. With our team of experienced professionals, bid farewell to cold water woes and relish consistent access to hot water day and night.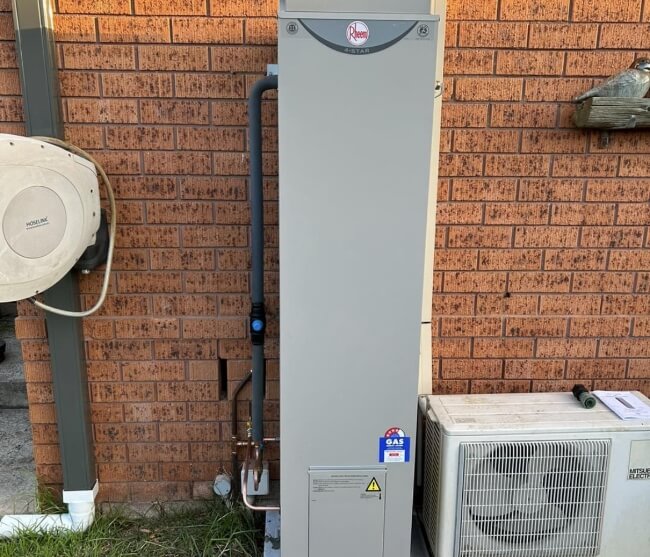 Why Choose
Why Choose Vicwide Emergency Plumbing for Your Hot Water Systems in Melbourne?
Experienced Professionals: Rely on our proficient and licensed plumbers who possess expertise in a wide array of plumbing issues, including hot water systems.

Prompt and Reliable Service: Urgent plumbing problems demand immediate attention, and we assure you of timely responses and end-to-end solutions.

Competitive Pricing: With our transparent pricing policy, you can bid adieu to any surprises at the end of the service.

Emergency Services: Our 24/7 emergency services cater to urgent plumbing issues, encompassing hot water system repairs and leak detections.
Get a Free Quote
Or call one of our customer service experts
Certified & Skilled Emergency Plumbers in Melbourne
Our pride resides in the highly skilled and certified professionals at Vicwide Emergency Plumbing. With years of experience, our plumbers are adept at handling diverse plumbing needs, from minor leaks to intricate installations. Count on us for end-to-end solutions that guarantee a job well-executed.
Get in Touch with Vicwide Emergency Plumbing
Contact us today to schedule an appointment or to learn more about our services. Trust the experts at Vicwide Emergency Plumbing for all your hot water system needs in Melbourne.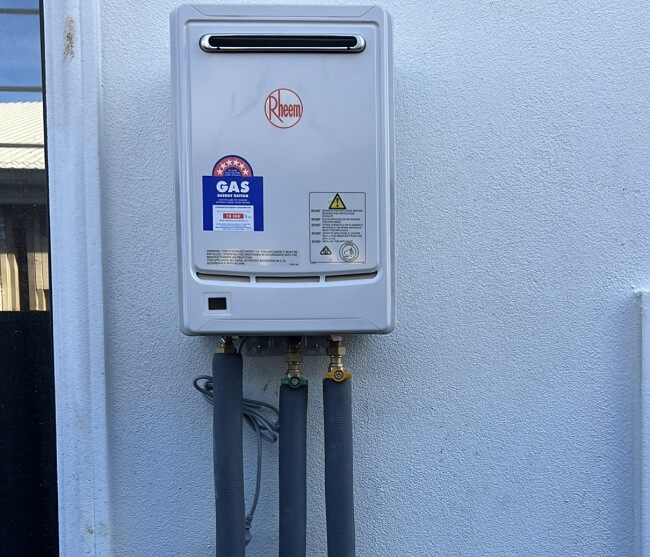 Hot Water System Repair Plumbers Service Across The Melbourne Your Trusted Partner in Emergency Plumbing and Hot Water Services
At Vicwide Emergency Plumbing, we understand how stressful and inconvenient plumbing or hot water emergencies can be. That's why we've developed a seamless and efficient 4-step process to ensure a smooth and hassle-free experience for our valued customers. Let us be your trusted partner in resolving your plumbing emergencies – just give us a call at 1800 842 943.
Prompt & Reliable
Service
Competitive Pricing
With No Hidden Costs
Environmentally Friendly
& Water-Saving Advice
Accurate Diagnostics
Frequently Asked Questions
Q.1

Can Vicwide Emergency Plumbing handle all types of plumbing issues, including hot water systems in Melbourne?
Absolutely! Our team of experienced plumbers is equipped to tackle a full range of plumbing problems, from blocked drains and burst pipes to hot water system installations and leak detections.
Q.2

What kind of emergency services does Vicwide Emergency Plumbing offer in relation to hot water systems in Melbourne?
We provide 24/7 on-call service, ready to handle any plumbing emergency across Melbourne, including leak detection, hot water system repairs, and more.
Q.3

What makes Vicwide Emergency Plumbing stand out from other service providers for hot water systems in Melbourne?
Our differentiating factors include our team of experienced professionals, prompt and reliable service, competitive pricing, and an unwavering commitment to customer satisfaction, especially when dealing with hot water systems. We offer more than just a service; we provide peace of mind.
Q.4

Does Vicwide Emergency Plumbing operate in Melbourne for hot water systems?
Yes, our comprehensive plumbing services, including hot water systems, are available all across Melbourne.
Q.5

Can I trust Vicwide Emergency Plumbing with my hot water system needs in Melbourne?
Absolutely! We specialise in hot water systems in Melbourne, offering comprehensive services ranging from installation, repair, to maintenance. Our team is experienced with all major brands, ensuring custom solutions tailored to your specific hot water system needs.