Blocked Drains: Vicwide Emergency Plumbers
Our team of certified plumbers are on call 24/7, ready to tackle any plumbing emergency. Beyond emergency plumbing, our services extend to blocked drains, toilets, pipes, and more. Locally owned and operated, Vicwide Emergency Plumbing is proud to serve Melbourne and its surrounding areas.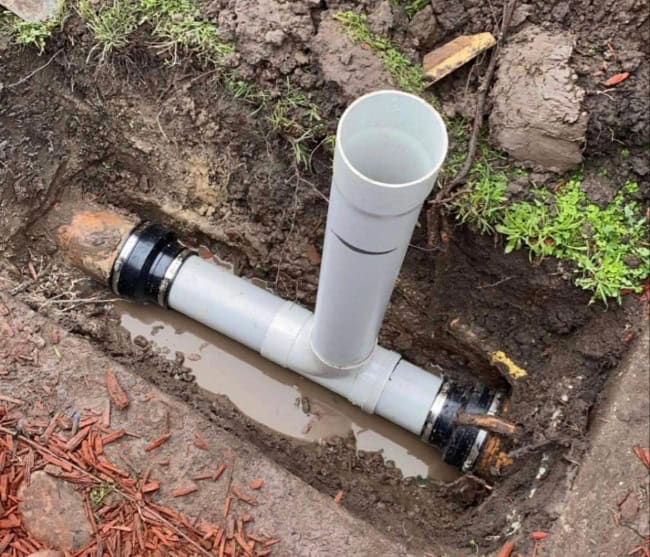 Why Choose
Why Choose Vicwide Emergency Plumbing for Your Blocked Drains?
There's no stalling when it comes to blocked drains. At Vicwide Emergency Plumbing, our plumbers swiftly unblock your drain with minimal disruption to your day. Here's why you should trust us with your blocked drains:
Rapid Response Service: We take emergency plumbing seriously. Our team is always ready to respond promptly to your blocked drain needs.

Skilled and Certified Professionals: Our fully licensed and accredited team possesses the expertise to handle all types of blocked drains.

Transparent Pricing: We provide detailed estimates with no hidden costs or surprise fees.

Quality Workmanship: Our qualified and fully-trained plumbers are committed to doing the job right the first time. State-of-the-Art Technology & Equipment: We use the latest tools and technology to diagnose and resolve blocked drain issues effectively.
Get a Free Quote
Or call one of our customer service experts
Modern Solutions for Blocked Drains
Our approach to blocked drains incorporates state-of-the-art technology. From advanced CCTV drain cameras for accurate diagnosis to hydro-jetting systems for efficient drain cleaning, we're well equipped to handle any blocked drain of any size.
24/7 Emergency Plumbing Services
Our team of certified plumbers are on standby 24/7, ready to tackle your blocked drains whenever they strike. Our swift response and efficient service mean you can get back to your regular schedule without delay.
Say Goodbye to Blocked Drains Today!
Don't let a blocked drain disrupt your day. Call us now on 1800 842 943 and let Vicwide Emergency Plumbing handle all your plumbing needs. With our rapid response, skilled professionals, and 24/7 availability, we are Melbourne's trusted solution for blocked drains.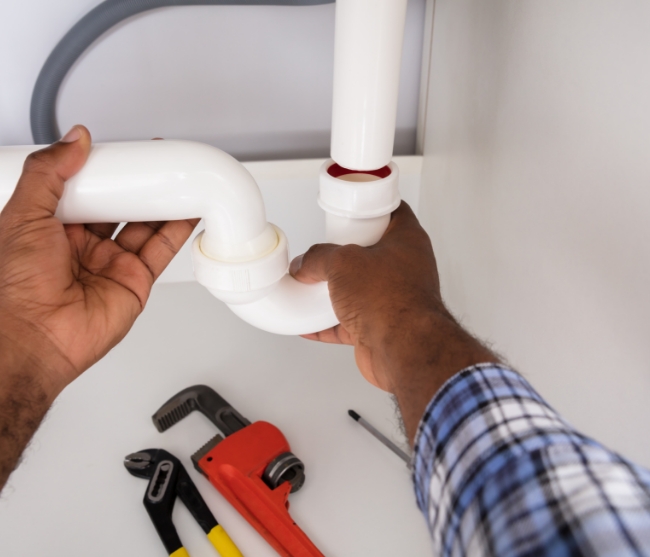 Blocked drains Repair Plumbers Service Across The Melbourne Your Trusted Partner in Emergency Plumbing and Hot Water Services
At Vicwide Emergency Plumbing, we understand how stressful and inconvenient plumbing or hot water emergencies can be. That's why we've developed a seamless and efficient 4-step process to ensure a smooth and hassle-free experience for our valued customers. Let us be your trusted partner in resolving your plumbing emergencies – just give us a call at 1800 842 943.
Prompt & Reliable
Service
Competitive Pricing
With No Hidden Costs
Environmentally Friendly
& Water-Saving Advice
Accurate Diagnostics
Frequently Asked Questions
Q.1

How quickly can I expect a response from Vicwide Emergency Plumbing for my blocked drain issue?
Our team prioritises emergency plumbing issues and responds swiftly, ensuring minimum disruption to your routine.
Q.2

Are the plumbers at Vicwide Emergency Plumbing certified?
Absolutely! Our team comprises fully licensed and accredited professionals capable of handling a wide range of plumbing issues, including blocked drains.
Q.3

Is Vicwide Emergency Plumbing available for emergencies outside of regular business hours?
Yes! Our fully licensed plumbers are available 24/7. We're just a phone call away at 1800 842 943, no matter when a blocked drain issue arises.
Q.4

What sets Vicwide Emergency Plumbing apart in handling blocked drains?
At Vicwide Emergency Plumbing, we stand out with our swift and efficient service in unblocking drains. Our team utilises state-of-the-art technology, including advanced CCTV drain cameras and hydro-jetting systems, to tackle blocked drains of any size effectively.
Q.5

How does Vicwide Emergency Plumbing ensure transparency in pricing for blocked drain services?
We believe in transparent pricing. When you choose our services for your blocked drains, we provide detailed estimates without any hidden costs or surprise fees. You can trust us to be upfront about the cost of the service before we begin the work.