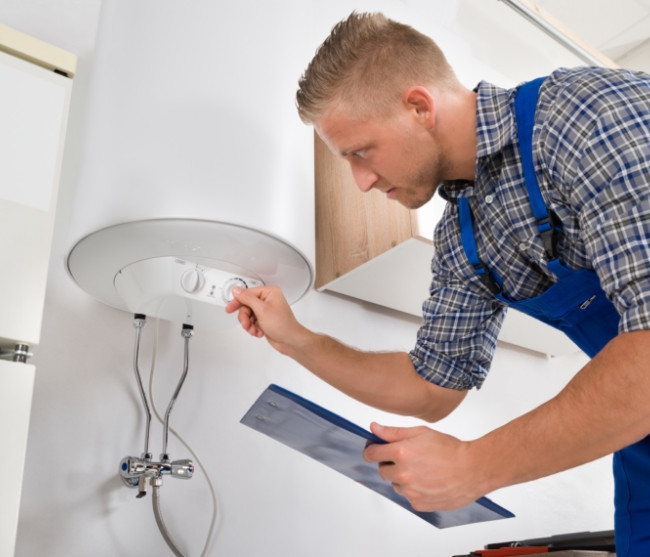 Hot Water Services in Yarraville: Your Trusted Solution for Emergency Hot Water Issues
Don't Let Hot Water Troubles Leave You Cold in Yarraville
When it comes to hot water issues in Yarraville, Vicwide Emergency Plumbing is your go-to expert. We understand the frustration of waking up to a cold shower or discovering a leaky hot water heater. Our experienced team is here to help you get your hot water system up and running again in no time. Why Choose Vicwide Emergency Plumbing for Hot Water Services in Yarraville?
We pride ourselves on offering top-notch hot water services to the Yarraville community. When you choose us, you can expect:
Clean and tidy workspaces, leaving your property as we found it

Maintenance plans to keep your plumbing systems in top condition

Rainwater tank installation and maintenance for sustainable water solutions

Fully licensed and insured plumbers for your peace of mind

24/7 emergency plumbing services to address urgent issues

Competitive pricing with no hidden costs

Guaranteed workmanship on all plumbing repairs and installations

Over 20 years of experience in the plumbing industry

Specialising in both residential and commercial plumbing projects

Expert gas fitters for safe and compliant gas installations and repairs

Quality parts and materials sourced from trusted suppliers

Upfront pricing with no surprises on your final bill

Comprehensive warranties on all products and services
Get a Free Quote
Or call one of our customer service experts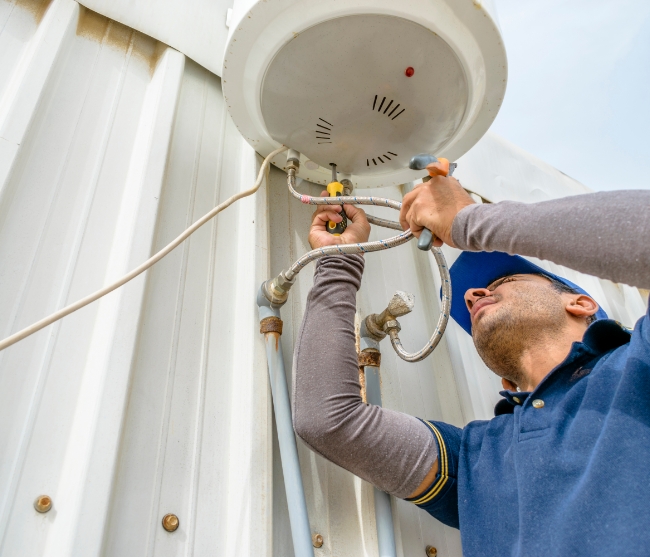 Signs You Need Hot Water Servicing and Repairs
If you're experiencing any of the following common issues with your hot water system, it's time to call in the professionals:
Inconsistent water temperature
Strange noises coming from the heater
Leaking or pooling water around the unit
Higher than usual energy bills
Don't let these problems escalate into more significant issues – call Vicwide Emergency Plumbing for prompt and reliable service.
Serving Yarraville and Beyond with Expert Hot Water Services
As a proud local business, we're committed to providing the best hot water services Yarraville has to offer. Our team understands the unique needs of Yarraville residents and businesses and is always ready to lend a helping hand. Whether you're dealing with a hot water emergency or simply need routine maintenance, you can trust our team to get the job done right.
Don't Wait Until It's Too Late – Call Vicwide Emergency Plumbing Today
If you're experiencing issues with your hot water system, don't hesitate to call Vicwide Emergency Plumbing at 1800 842 943. Our team will quickly diagnose the problem and provide a solution that gets your hot water flowing again.
Remember, a well-maintained hot water system is essential to your comfort and the overall health of your plumbing. Don't let a small issue become a significant problem – call the experts at Vicwide Emergency Plumbing today for all your hot water services.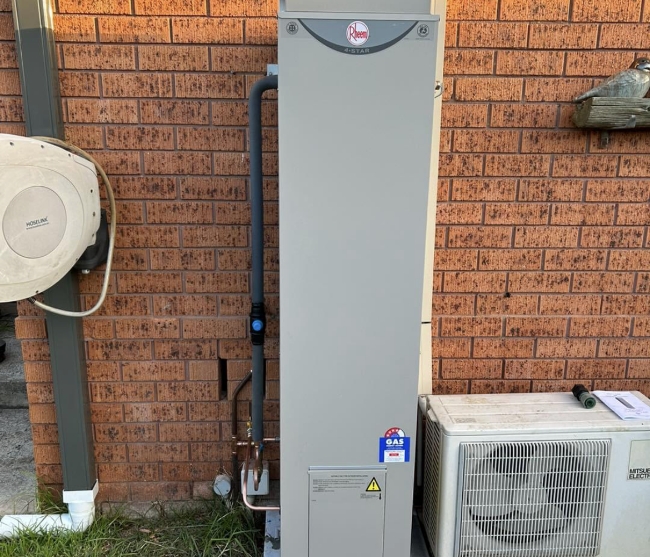 Frequently Asked Questions
Q.1

How quickly can I expect Vicwide Emergency Plumbing to arrive for hot water services in Yarraville?
At Vicwide Emergency Plumbing, we prioritise prompt service. When you contact us for hot water services in Yarraville, we aim to respond quickly and efficiently. Our team understands the urgency of hot water issues, and we strive to arrive at your location as soon as possible to assess and address the problem.
Q.2

Can Vicwide Emergency Plumbing handle both residential and commercial hot water systems in Yarraville?
Yes, our experienced team at Vicwide Emergency Plumbing is equipped to handle hot water systems in both residential and commercial properties in Yarraville. Whether you're a homeowner or a business owner, you can rely on our expertise to service, repair, or install hot water systems based on your specific requirements.
Q.3

What should I do if I notice leaking or pooling water around my hot water unit in Yarraville?
Leaking or pooling water around your hot water unit is a sign of a potential problem that requires immediate attention. In such cases, it's recommended to turn off the power supply to the unit and contact a professional plumber like Vicwide Emergency Plumbing. Our team will assess the situation, identify the source of the leak, and provide appropriate repairs or replacements to prevent further damage.
Q.4

Does Vicwide Emergency Plumbing offer maintenance plans for hot water systems in Yarraville?
Yes, at Vicwide Emergency Plumbing, we understand the importance of regular maintenance for hot water systems. We offer maintenance plans designed to keep your hot water system in top condition. These plans include scheduled inspections, cleaning, and minor adjustments to ensure optimal performance and prolong the lifespan of your hot water unit.
Q.5

Why should I choose Vicwide Emergency Plumbing for hot water services in Yarraville?
Vicwide Emergency Plumbing offers top-notch hot water services, including clean and tidy workspaces, maintenance plans, rainwater tank installation, fully licensed and insured plumbers, 24/7 emergency services, competitive pricing, and guaranteed workmanship.
Hot Water Services
Other Plumbing Yarraville Your Trusted Partner In
Emergency Plumbing And Hot Water Services
At Vicwide Emergency Plumbing, we understand how stressful and inconvenient plumbing or hot water emergencies can be.
That's why we've developed a seamless and efficient 4-step process to ensure a smooth and hassle-free experience for our valued customers.
Let us be your trusted partner in resolving your plumbing emergencies – just give us a call at 1800 842 943.
Testimonials
What Our Clients Say
Appreciate the high level of service received from Baz. Works have been completed to a great level.!

Yaz

Vic Australia

Was very helpful. Even came very late at night. My problem was solved within a day. My complete water tank was replaced within hours. Thank you.

Fiona Jannati

Vic Australia

I'd my electric water heater installed by them. They were on-time as scheduled, very courteous, highly professional and did the work quickly. I called them later for a query that was addressed immediately and the service was of high value.
I highly recommend their services!

Subramanian Chidambaram

Vic Australia

Very good service, came late at night and fixed my plumbing problem in a matter of time. Thanks mate, keep up the good work!

David Marino

Vic Australia