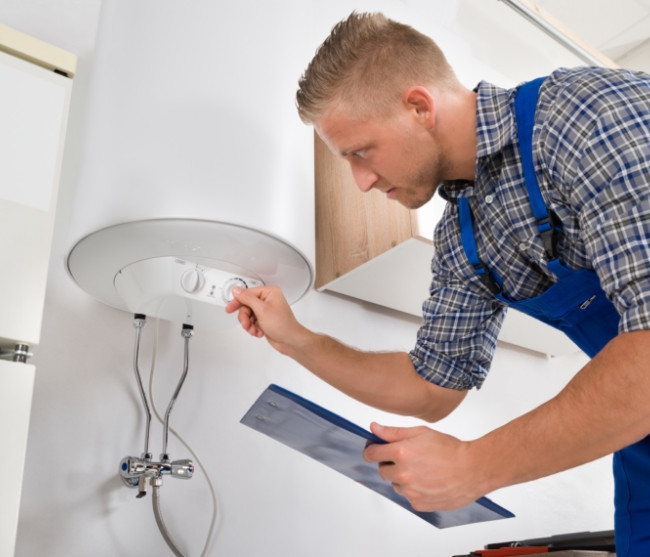 Hot Water in Services Truganina: Fast, Reliable & Affordable Solutions
Tackling Hot Water Emergencies in Truganina with Expertise and Precision
Life can get a bit chaotic when you suddenly find yourself without hot water, especially during the colder months. But don't worry, because Vicwide Emergency Plumbing is your go-to for hot water services Truganina residents can rely on. With over 20 years of experience in the plumbing industry, our team of skilled professionals are dedicated to providing you with prompt, high-quality solutions for all your hot water needs. Why Choose Vicwide Emergency Plumbing for Your Hot Water Services in Truganina
When it comes to hot water services, Truganina locals know they can count on Vicwide Emergency Plumbing for a hassle-free experience. Here's why:
Clean and tidy workspaces: We treat your property as if it were our own, leaving it spotless after every job.

Guaranteed workmanship: Rest assured that our repairs and installations are of the highest quality.

Comprehensive warranties: We stand by our products and services, so you can have peace of mind.

Fully licensed and insured: Our plumbers are highly skilled and adhere to strict safety standards.

24/7 emergency services: No matter the time, we're here to help with your urgent plumbing needs.

Competitive pricing: We provide upfront quotes with no hidden costs, so you know exactly what to expect.
Get a Free Quote
Or call one of our customer service experts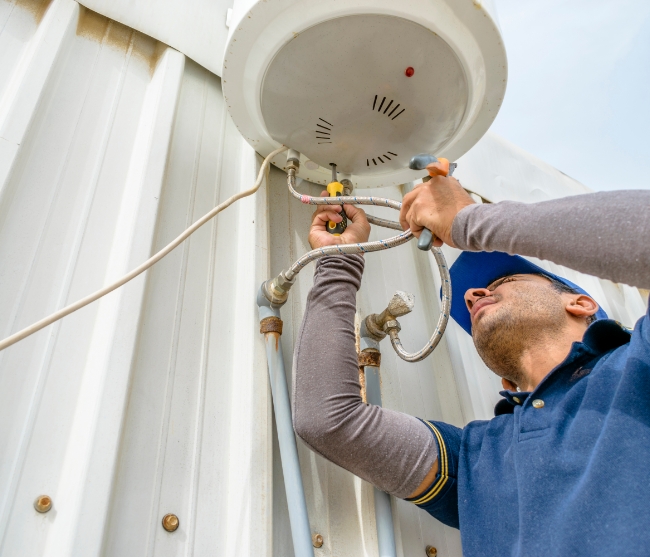 Common Issues & Signs of Hot Water Heater Problems
Your hot water system is a crucial part of your daily routine, so it's essential to keep an eye out for any signs that it might be in need of servicing or repair. Here are some common issues you might encounter:
No hot water or fluctuating water temperatures
Leaking or pooling water around the unit
Strange noises coming from the system
Rusty or discoloured water
Higher than usual energy bills
If you notice any of these issues, don't hesitate to call Vicwide Emergency Plumbing. Our team specialises in hot water servicing and repairs, so you can trust us to get your system back up and running efficiently.
Truganina's Trusted Hot Water Services Provider
As a proud local business, we love being part of the vibrant Trugani '
m,na community. We're always keeping an eye on what's happening around town, whether it's the latest developments in the booming housing market or the exciting new projects at the local community centre. Our deep understanding of Truganina and its residents means we can provide personalised hot water solutions tailored to your specific needs.
Don't Let a Hot Water Emergency Put Your Life on Hold
When hot water issues strike, you need a reliable team to get your life back on track. Vicwide Emergency Plumbing is here to provide expert hot water services Truganina residents can trust. Give us a call on 1800 842 943 to book an appointment or discuss your needs with our friendly team.
Remember, we're available 24/7 for emergency plumbing services, so don't hesitate to reach out when you need us most. With Vicwide Emergency Plumbing, you can have confidence that your hot water problems will be resolved swiftly and professionally – so you can get back to enjoying the comforts of home.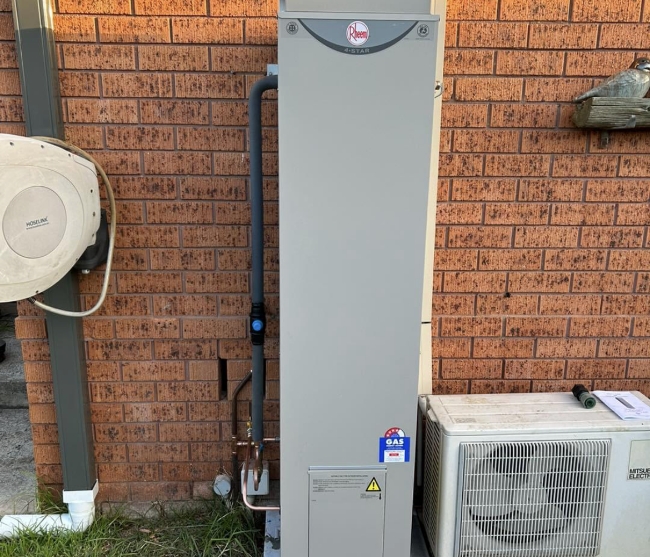 Frequently Asked Questions
Q.1

What are some common hot water heater issues I should look out for?
Common issues include sediment buildup, corrosion, and bacteria buildup. These problems can lead to low water pressure, discoloured water, and strange odours.
Q.2

Why should I choose Vicwide Emergency Plumbing for my hot water services in Truganina?
We offer friendly and professional customer service, guaranteed workmanship, comprehensive warranties, fully licensed and insured plumbers, 24/7 emergency services, and prompt and reliable service from our experienced team.
Q.3

How quickly can you respond to my hot water emergency?
Our team is dedicated to providing prompt and reliable service, ensuring your hot water system is back up and running in no time.
Q.4

Will there be any hidden costs for your services?
No, we offer competitive pricing with no hidden costs.
Q.5

Can you provide tailored solutions to suit my needs and budget?
Absolutely! We understand that everyone's situation is different, which is why we work with you to find a cost effective solution.
Hot Water Services
Other Plumbing Truganina Your Trusted Partner In
Emergency Plumbing And Hot Water Services
At Vicwide Emergency Plumbing, we understand how stressful and inconvenient plumbing or hot water emergencies can be.
That's why we've developed a seamless and efficient 4-step process to ensure a smooth and hassle-free experience for our valued customers.
Let us be your trusted partner in resolving your plumbing emergencies – just give us a call at 1800 842 943.
Testimonials
What Our Clients Say
Appreciate the high level of service received from Baz. Works have been completed to a great level.!

Yaz

Vic Australia

Was very helpful. Even came very late at night. My problem was solved within a day. My complete water tank was replaced within hours. Thank you.

Fiona Jannati

Vic Australia

I'd my electric water heater installed by them. They were on-time as scheduled, very courteous, highly professional and did the work quickly. I called them later for a query that was addressed immediately and the service was of high value.
I highly recommend their services!

Subramanian Chidambaram

Vic Australia

Very good service, came late at night and fixed my plumbing problem in a matter of time. Thanks mate, keep up the good work!

David Marino

Vic Australia