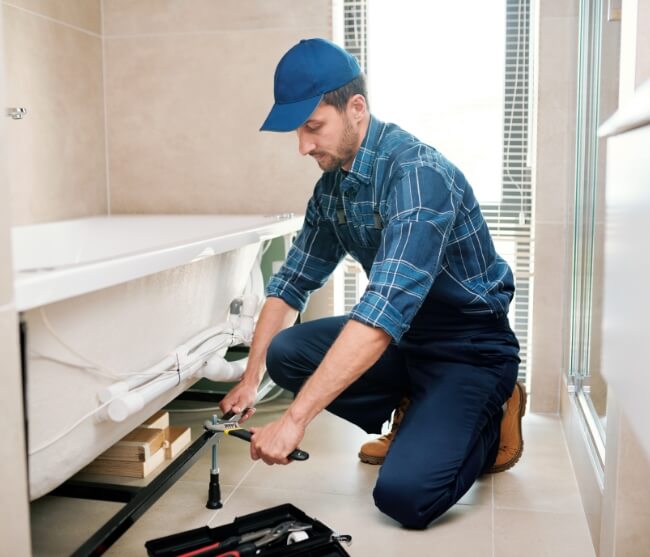 Years of
Experience
Locally Owned, Locally Trusted 24/7 Emergency Plumbers
G'day, we're Vicwide Plumbing – a team of fully licensed and insured plumbers backed by over 20 years of industry experience. For the past two decades, we've proudly served the Melbourne community with our local knowledge and expertise. Over the years, our prompt and reliable service has earned us a reputation as one of the leading 24/7 emergency plumbers in Melbourne and its surrounding suburbs.
When you're confronted with a plumbing emergency in Melbourne, you need a fast solution. That's why we're always prepared to spring into action, day or night. Whether it's a burst pipe, a gas leak, or a blocked drain, trust Vicwide Emergency Plumbing to provide end-to-end plumbing solutions when it matters most.
24/7 Emergency Service
Prompt & Reliable
Service
Competitive Pricing
With No Hidden Costs
Environmentally Friendly
& Water-Saving Advice
Accurate Diagnostics
Why Choose
Vicwide Emergency Plumbing?
When it comes to selecting the right 24 hour emergency plumber in Melbourne, we understand that you have plenty of options to choose from. So,why should you trust Vicwide Emergency Plumbing with your emergency plumbing needs? Here are
just a few reasons:
Fully Licensed And Insured Plumbers For Your Peace Of Mind

24/7 Emergency Plumbing Services To Address Urgent Issues

Competitive Pricing With No Hidden Costs

Prompt And Reliable Service From Our Experienced Team

Guaranteed Workmanship On All Plumbing Repairs And Installations

Quality Parts And Materials Sourced From Trusted Suppliers

Quality Parts And Materials Sourced From Trusted Suppliers

Comprehensive Warranties On All Products And Services

Flexible Appointment Times To Suit Your Schedule
Locally Owned and Operated
Who We Are
Focus on both Residential and Commercial plumbing projects

Expertise in servicing and repairing all major plumbing brands, Maintenance plans to keep your plumbing systems in top condition.

Specialising in both residential and commercial plumbing projects,

Tailored solutions to suit your specific plumbing needs and budget.

Expert gas fitters for safe and compliant gas installations and repairs