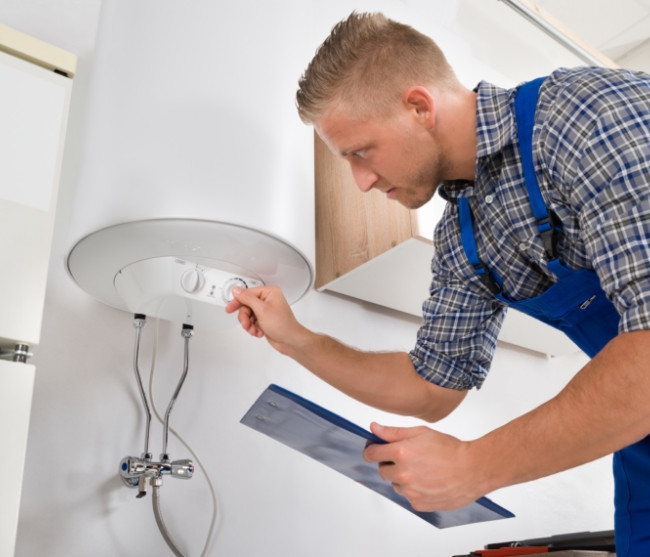 Hot Water Services in Tarneit: Your Local Emergency Plumbing Solution
Don't Let a Cold Shower Ruin Your Day
There's nothing worse than hopping in the shower on a chilly Tarneit morning, only to discover that your hot water system has broken down. But fear not! Vicwide Emergency Plumbing is here to save the day with our expert hot water services in Tarneit. With over 20 years of experience in the plumbing industry, we're well-equipped to tackle any hot water issue you may be facing. Why Choose Vicwide Emergency Plumbing for Your Hot Water Services in Tarneit?
When you're faced with a hot water emergency, you need a plumbing service you can trust. At Vicwide Emergency Plumbing, we pride ourselves on our:
Friendly and professional customer service

Tailored solutions to suit your needs and budget

Guaranteed workmanship on all repairs and installations

Comprehensive warranties on products and services

Fully licensed and insured plumbers for your peace of mind

24/7 emergency plumbing services

Competitive pricing with no hidden costs

Prompt and reliable service from our experienced team
And as a locally owned and operated business, we're passionate about supporting the Australian community. We source quality parts and materials from trusted suppliers, so you can rest assured that we're providing the best possible solution for your hot water issues.
Get a Free Quote
Or call one of our customer service experts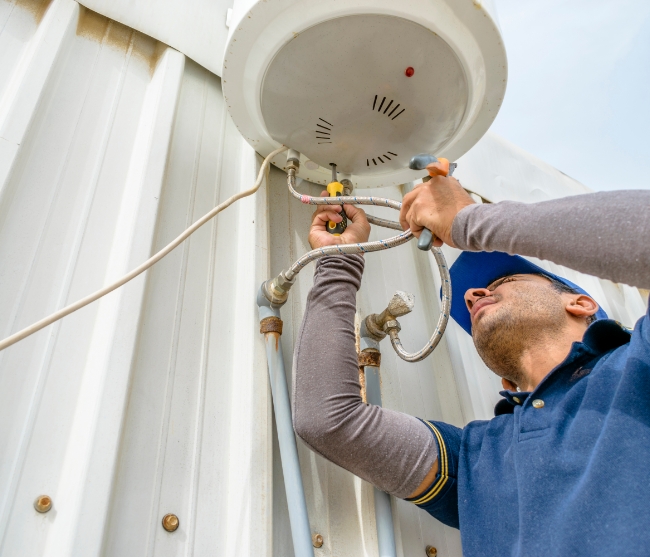 Common Hot Water Heater Issues and Signs of Trouble
Hot water heaters can be fickle creatures, and sometimes it's not immediately apparent what's gone wrong. Here are some common issues and signs of hot water heater problems to look out for:
Sediment buildup – this can lead to hot water running out quickly, low water pressure, banging noises and strange tasting water
Corrosion – a corrosion of the coating on the interior of the tank or an issue with the sacrificial anode can cause rust coloured water or small holes in the tank leaking water
Bacteria buildup – if bacteria begin to multiply in your tank, it can cause different issues. For example, a buildup of sulphur may cause that distinctive eggy smell.
If you've noticed any of these warning signs, it's time to call in the professionals. Our team at Vicwide Emergency Plumbing is ready and waiting to help you get your hot water back on track.
Keep Calm and Call Vicwide Emergency Plumbing, 24/7
There's no need to stress when you're faced with a hot water emergency. Our team is available 24/7 to provide prompt, reliable service and get your hot water system back up and running in no time.
Say Goodbye to Cold Showers and Hello to Vicwide Emergency Plumbing
When your hot water system throws a spanner in the works, it's time to call in the experts. With our friendly, professional service and tailored solutions, you'll be enjoying a hot shower again in no time. Don't let a hot water emergency get you down – contact Vicwide Emergency Plumbing on 1800 842 943 today for all your hot water services in Tarneit.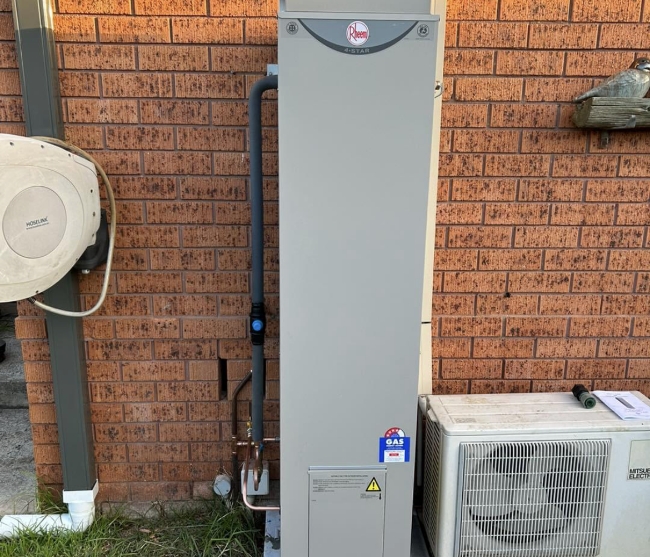 Frequently Asked Questions
Q.1

What are some common hot water heater issues I should watch out for?
Common issues include sediment buildup, corrosion, and bacteria buildup, which can cause low water pressure, rust-coloured water, leaks, and unpleasant odours.
Q.2

How do I know if my hot water heater needs professional help?
If you notice any warning signs, it's time to call in the professionals. Leaving the issue to develop can make the problem worse, and more costly to fix
Q.3

Do you use quality parts and materials from trusted suppliers?
Yes, we source all our parts and materials from the best Australian suppliers to ensure the best possible solution for your hot water issues.
Q.4

Are there any hidden costs in your pricing?
What we quote is what you pay, no hidden costs involved!
Q.5

How can I contact Vicwide Emergency Plumbing for emergency plumbing services in Tarneit?
You can contact us on 1800 842 943 for all your emergency plumbing and hot water services in Tarneit.
Hot Water Services
Other Plumbing Tarneit Your Trusted Partner In
Emergency Plumbing And Hot Water Services
At Vicwide Emergency Plumbing, we understand how stressful and inconvenient plumbing or hot water emergencies can be.
That's why we've developed a seamless and efficient 4-step process to ensure a smooth and hassle-free experience for our valued customers.
Let us be your trusted partner in resolving your plumbing emergencies – just give us a call at 1800 842 943.
Testimonials
What Our Clients Say
Appreciate the high level of service received from Baz. Works have been completed to a great level.!

Yaz

Vic Australia

Was very helpful. Even came very late at night. My problem was solved within a day. My complete water tank was replaced within hours. Thank you.

Fiona Jannati

Vic Australia

I'd my electric water heater installed by them. They were on-time as scheduled, very courteous, highly professional and did the work quickly. I called them later for a query that was addressed immediately and the service was of high value.
I highly recommend their services!

Subramanian Chidambaram

Vic Australia

Very good service, came late at night and fixed my plumbing problem in a matter of time. Thanks mate, keep up the good work!

David Marino

Vic Australia