Roof Leaks: Vicwide Emergency Plumbing
A roof leak can be more than just a nuisance; it can spell disaster if not promptly addressed. That's why we, at Vicwide Emergency Plumbing, pride ourselves on being Melbourne's trusted solution for all emergency plumbing needs, including roof leaks. With a dedicated team of skilled emergency plumbers available round-the-clock, we've got your back.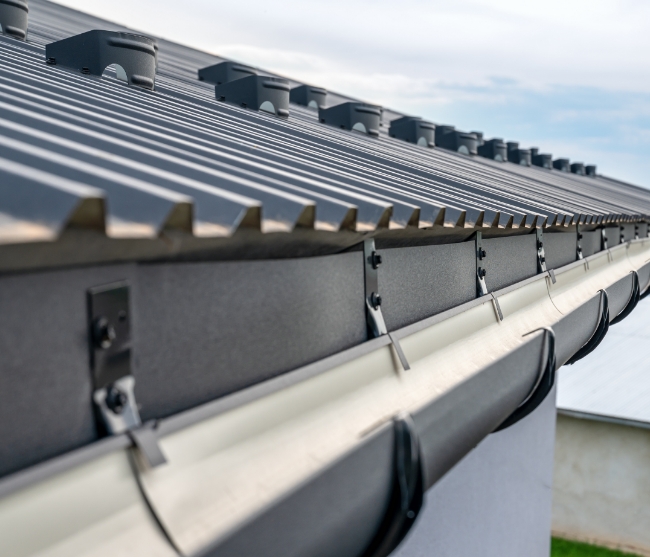 Why Choose
Why Choose Vicwide Emergency Plumbing for Your Roof Leaks?
When it comes to roof leaks, you need a team you can trust. Here's why Melbourne residents choose Vicwide Emergency Plumbing:
Rapid Response Service: Your urgent plumbing issues are our priority. Our plumbers respond promptly, minimising disruption to your daily routine.

Skilled and Certified Professionals: Our fully licensed and accredited team know their way around a wide range of plumbing repairs and installations.

Transparent Pricing: We offer detailed estimates for the work to be done, with no hidden costs or surprise fees.

Quality Workmanship: Our pride is in our work. If you're not satisfied, we'll do what it takes to make it right.

State-of-the-Art Technology & Equipment: We invest in modern equipment and technology, including advanced leak detection tools.
Get a Free Quote
Or call one of our customer service experts
Your Trusted Emergency Plumbers for Roof Leaks
At Vicwide Emergency Plumbing, we understand the urgency of a roof leak. As seasoned professionals, we've seen how quickly a small leak can escalate into a significant problem, causing structural damage and mould growth. That's where our team of emergency plumbers comes in — we're available 24/7 to tackle your roof leaks with efficiency and expertise.
Roof Leak Experts Serving All of Melbourne
Whether you're in Melbourne's bustling CBD or the suburbs, you can count on Vicwide Emergency Plumbing to deliver exceptional service. With over 20 years of experience in the industry, we specialise in both residential and commercial plumbing projects. Our team of expert gas fitters ensures safe and compliant gas installations and repairs, making us your one-stop-shop for all plumbing emergencies.
Get in Touch with Vicwide Emergency Plumbers
Roof leaks can strike at any time, and when they do, there's no time to waste. That's why our team is on standby 24/7 to address your urgent needs. Call Vicwide Emergency Plumbing on 1800 842 943 and let our expert team handle your roof leak emergencies.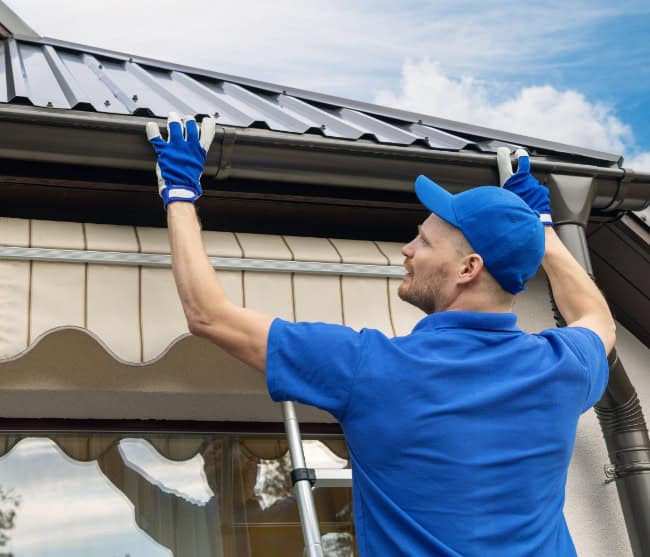 Appreciate the high level of service received from Baz. Works have been completed to a great level.!

Yaz

Vic Australia

Was very helpful. Even came very late at night. My problem was solved within a day. My complete water tank was replaced within hours. Thank you.

Fiona Jannati

Vic Australia

I'd my electric water heater installed by them. They were on-time as scheduled, very courteous, highly professional and did the work quickly. I called them later for a query that was addressed immediately and the service was of high value.
I highly recommend their services!

Subramanian Chidambaram

Vic Australia

Very good service, came late at night and fixed my plumbing problem in a matter of time. Thanks mate, keep up the good work!

David Marino

Vic Australia
Get a Free Quote
Or call one of our customer service experts
Your Trusted Partner in Emergency Plumbing and Hot Water Services
At Vicwide Emergency Plumbing, we understand how stressful and inconvenient plumbing or hot water emergencies can be. That's why we've developed a seamless and efficient 4-step process to ensure a smooth and hassle-free experience for our valued customers. Let us be your trusted partner in resolving your plumbing emergencies – just give us a call at 1800 842 943.
Step 1
Receiving Your Call
When you call our emergency hotline at 1800 842 943, one of our friendly and professional customer service representatives will attend to your concerns. They will gather crucial information about your situation and immediately dispatch an experienced and qualified plumber to your location.
Step 2
On-site Assessment and Quotation
Our expert plumber will arrive at your property promptly, ready to assess the issue at hand. They will thoroughly examine the problem, determine the cause, and recommend the most effective and cost-efficient solution. You'll be provided with a clear and transparent quote, ensuring that you're aware of all costs and work involved before we commence any repairs.
Step 3
Efficient and Expert Repairs
Upon your approval of the quotation, our skilled plumber will carry out the necessary repairs or replacements. They will work diligently and efficiently, ensuring that the job is completed to the highest standard possible. Rest assured, we use quality materials and parts to provide a long-lasting solution for your plumbing or hot water emergency.
Step 4
Job Completion and Follow-up
Once the repairs are completed, our plumber will tidy up the work area, ensuring your property is left clean and safe. They will then provide you with a detailed report of the work done, any additional recommendations, and tips on how to prevent future issues. After the job is complete, we'll conduct a follow-up call to ensure that you're 100% satisfied with our service and to address any concerns you may have.
At Vicwide Emergency Plumbing, your satisfaction is our top priority. Our 4-step process is designed to provide you with a stress-free and efficient solution to your emergency plumbing and hot water needs. Give us a call at 0415 262 643 and let our team of experts take care of your plumbing emergencies.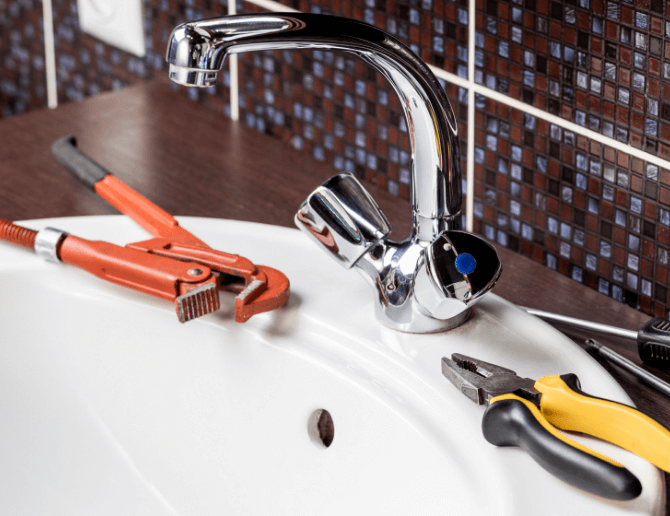 Frequently Asked Questions
Q.1

How quickly can I expect a response for my roof leak issue?
We offer a rapid response service and prioritise urgent plumbing issues. We aim to get a skilled plumber to your Melbourne home or business in no time.
Q.2

Are the plumbers at Vicwide Emergency Plumbing certified?
Absolutely! Our team comprises fully licensed and insured professionals who have the expertise to handle a wide range of plumbing repairs and installations, including roof leaks.
Q.3

Is Vicwide Emergency Plumbing available for emergencies outside of regular business hours?
Yes, we are! Our fully licensed plumbers are available 24/7, ready to tackle any plumbing emergency that comes your way.